If your child is interested in learning how to play the piano, the first thing you'll want to do is make sure you find the right teacher. After all, the right piano teacher can make the difference between a child who learns to love music and one who considers piano lessons more of a chore than a fun thing to do. Your child and their teacher have to have a certain rapport for piano lessons to work, and if you're wondering what you should look for in a music teacher, below are some factors that are important.
1. Ask Around for Recommendations
Personal and word-of-mouth recommendations are always best when you're trying to find a good music teacher. Don't just ask family members and friends for advice and assistance. Ask people you know at your child's school, any parent-teacher organizations, and even your church or synagogue. Anywhere there's music, there are people who know of a good piano teacher, so these places are the perfect places to start with when this is what you need. 
2. Attend a Recital
If you have a list of teachers you're considering, try attending a recital of one of their students. This will give you a good idea of not just how well the student is doing, but how the student and teacher interact during the recital, how the teacher reacts to the student throughout the event, and how much fanfare the teacher surrounds the event with. It can also help you learn how other parents are reacting to the teacher, all of which can provide you with a lot of valuable feedback.
3. Always Interview the Teacher in Person
Never hire a music teacher without interviewing them in person, and try to interview at least three of them before you make a final decision. Have specific questions written down that you want to ask them, such as:
What types of music do you teach?
What type of education and experience do you have?
What are your expectations for the kids in your care?
What type of technology (computers, and so on) do you use to help the child learn to play?
If you ask all of them the same questions, it can help you narrow down your choices and make the right decision in the end.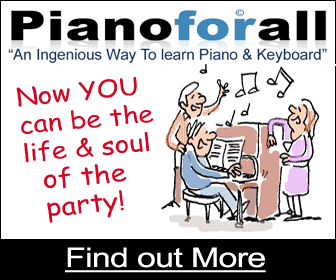 4. Get a Good Feel for the Teacher's Personality
Children need to be taught to play piano in a nurturing, relaxing, and fun environment to learn properly. The good thing is, you can get a good feel for the teacher's personality and even their teaching style by spending some time on the interview and paying attention to how the teacher reacts to your questions. A good relationship between student and teacher is crucial when learning to play the piano, so trust your gut instincts when trying to find a music teacher for your child.
5. Make Sure the Teacher Has Experience with Children
Children are taught to play piano a little differently than adults are, so you'll want to make sure the teacher you choose for your child has a lot of experience teaching children and young people. If only some of their students are kids, they may not be the one you want. It's best if you choose a piano teacher whose students are mostly children. If all of them are children, this is even better. They need to have experience teaching children how to play the piano.
6. Ask for Referrals
Ask each of the teachers you interview for referrals of past and current students. Talk to the kids' parents and even the kids themselves if this is possible because this is the best way to get firsthand, honest information on how well the teacher works with piano students. Again, the teacher's personality is a big part of the vetting process, and if you talk to people who have worked directly with that particular teacher, you can get a much better idea of how your own child will react to them. 
7. Know What You Want Out of a Music Teacher
Knowing what you're looking for before you get started is important when choosing a music teacher. Not only will you have requirements when it comes to the teacher themself, but you also need to choose a teacher who can accommodate you as the parent. Before you start interviewing teachers, consider things such as your budget, your schedule and how piano lessons might fit into that schedule, and what you'd like to see your child accomplish with the lessons. Without knowing these things ahead of time, it's a lot harder to find the right teacher.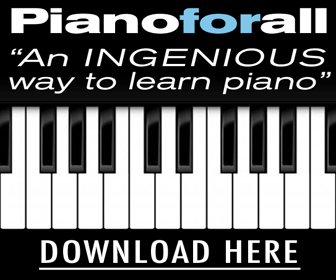 8. Observe the Interaction Between Student and Child
When you're interviewing the music teachers, it's a good idea to bring your child along and observe how the child and the teacher interact with one another. The two of them should be able to establish some rapport even during that short period of time. Watch what is going on between them and how your child reacts to everything because kids seem to have a great "sixth sense" when it comes to adults and their personalities.
9. Trust Your Gut Instinct
Above all else, always trust your gut instinct. If you've interviewed three potential piano teachers and you don't feel comfortable with any of them, keep going and interview some more. You shouldn't feel uncomfortable asking them questions, and you certainly shouldn't feel uncomfortable with any of their answers. Always go with your instinct first and foremost because this is the best and only way to feel confident about your decision in the end.
Conclusion
Finding the right piano teacher for your child doesn't have to be complicated or even time-consuming, but it is still an important task. For your child to get the most out of the lessons, the right teacher is a must. Getting your questions answered satisfactorily and making sure your child will be learning in a comfortable but educational environment is possible, but first you have to follow a few simple rules so that the best teacher can be found.