If you are considering learning how to play the piano, you are probably wondering how long it will take to learn the basics, such as chords. To put it simply, one can learn a piano chord in just a few seconds.
But, in order to be able to play the chord in a song, it requires a lot of practice and sounding great isn't going to happen overnight.
Not only do you have to be able to remember where the chords are located on the keyboard, you also need to develop what is known as muscle memory, which is where the practice comes in. Today we are going to take a look at chords, what they are, and the various types of chords. Let's get started.
What is a Piano Chord?
There are many different types of chords that are played on the piano, and these chords are made up of various notes. They create a fuller sound than just playing single notes, and they give any song a complete sound.
If you have been playing single notes and have a good idea of where the notes are located on a piano, you should have no trouble learning how to play chords, even the more difficult ones. One thing that you will notice once you start learning how to play chords is the harmony that is created by combining different notes.
All chords begin with a root or bottom note, and the rest of a chord structure works around the root note. There can be as few as two notes in a chord, or many notes. There are four types of main chords that you will need to learn about, major chords, minor chords, augmented chords, and diminished chords.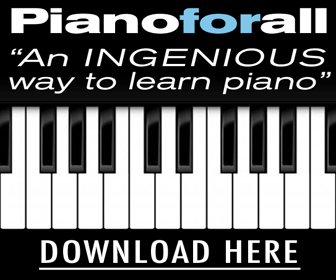 Major Chords
A major chord is one that has a bottom or root note, a note that is one major third above the root note, and one more note that is a perfect fifth above the root. If you are playing a chord that has these three notes, you are playing what is referred to as a major triad.
Minor Chords
The next type of chord that you will learn is known as a minor chord. This is a chord that has a root or bottom note, a note that is a minor third above the root note, and a note that is a perfect fifth above the bottom note. This is also known as a minor triad.
Augmented Chords
An augmented chord begins with the root or bottom note, and then there is a major third note and an augmented fifth note. While this may sound confusing to a beginner, it is basically meaning that the fifth part of the chord is a half-step higher.
Diminished Chords
A diminished chord also begins with a root note, and then there is a minor third and a diminished fifth. This simply means that the fifth of the chord is lower by a half a step. Once you get used to the terminology it really isn't all that confusing.
Chord Progressions
Now that you understand a bit about the four main chord types, it is time to learn about chord progressions. In a nutshell, a chord progression is a sequence of chords and their structures within a piece of music.
These progressions will give you the harmonic structure that you need to go along with the melody to make a complete song. The common chord progressions that every beginner learns tend to begin with the first, fourth, and fifth notes on a scale.
Here is a good example. If you are playing in the key of C, the chord would begin with a C note, since it is the first in the C scale. The fourth chord would start with an F, because it is the fourth note in the C scale. The fifth chord would start with G, because it is the fifth note, and so on.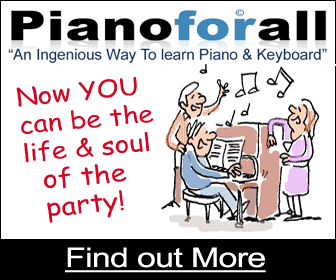 Conclusion
So, to say it only takes a few seconds to learn how to play a chord is basically true, in order to really learn the chords, you need to understand how they work, and how they are formed. The more you study and practice, the easier it is going to come to you. Once you get the first few major chords out of the way, learning the rest will be easy.